MADRAS HARDTOOLS AGENCIES PVT LTD
No 152, Broadway, Chennai 600108,
GSTIN: 33AAACM2570Q2Z8
Email Us
info@mhta.co.in
hardtoolsagencies@yahoo.com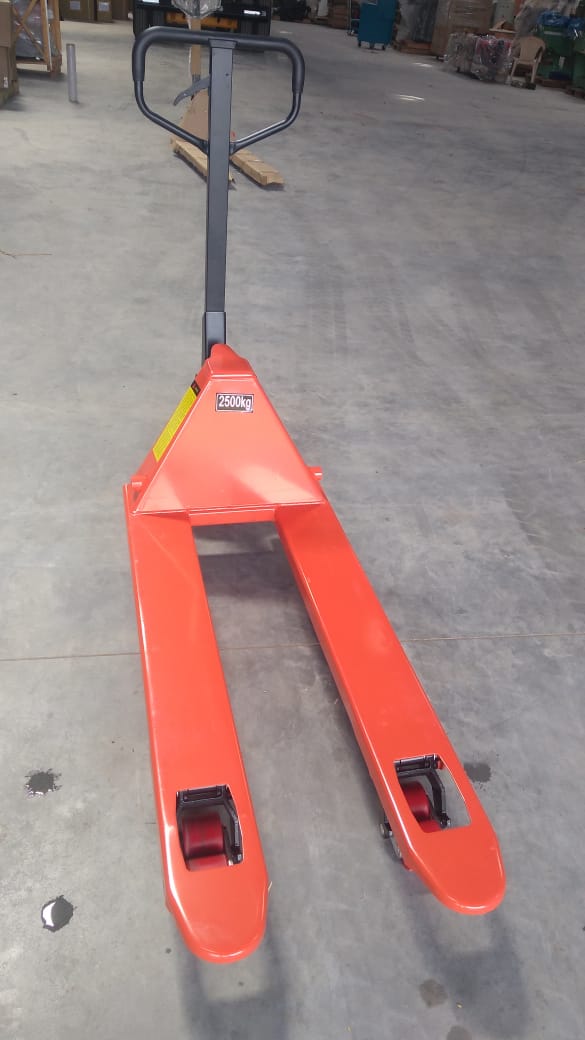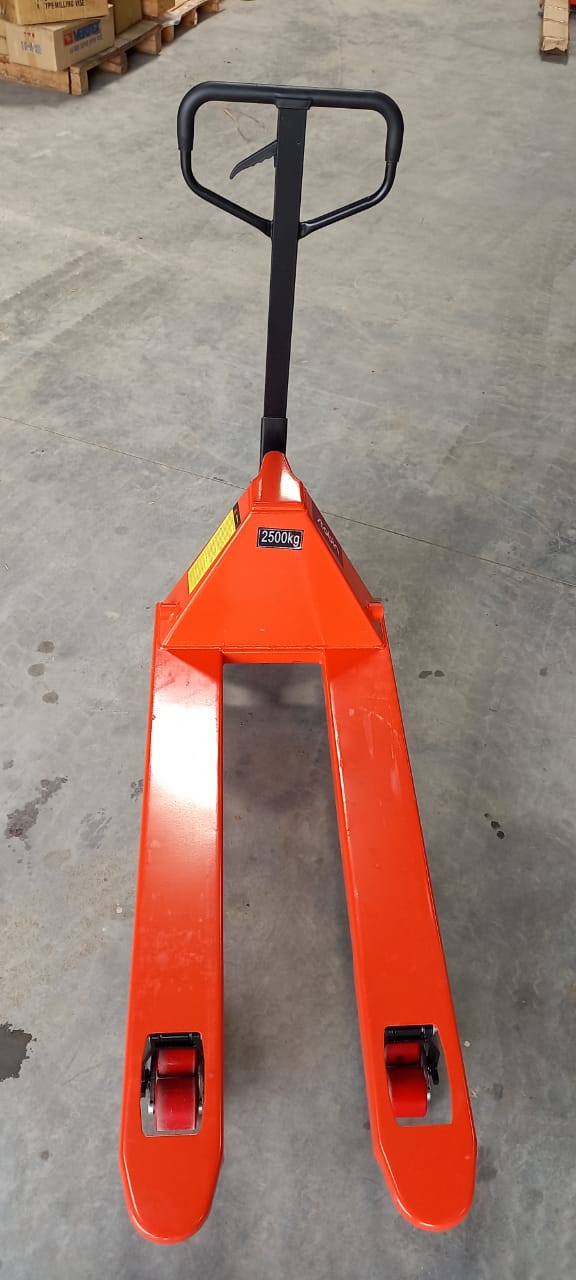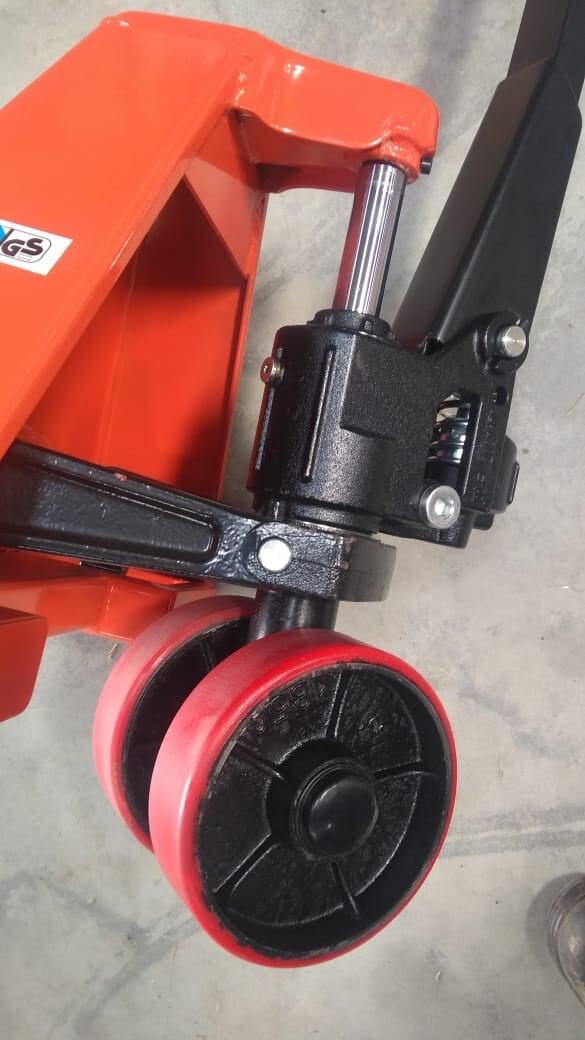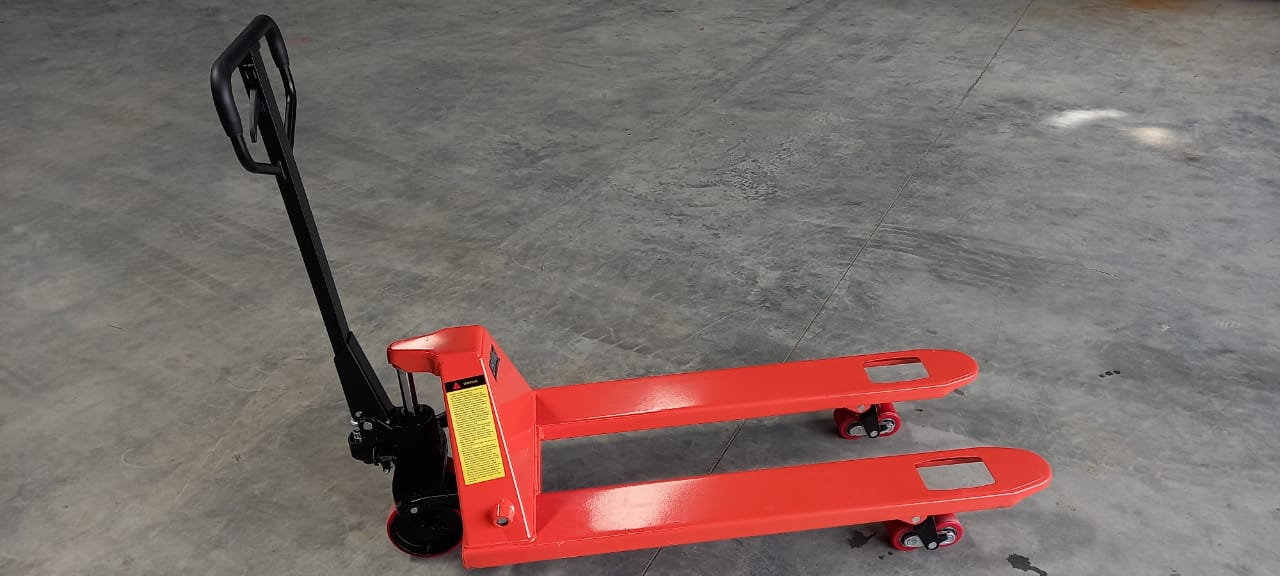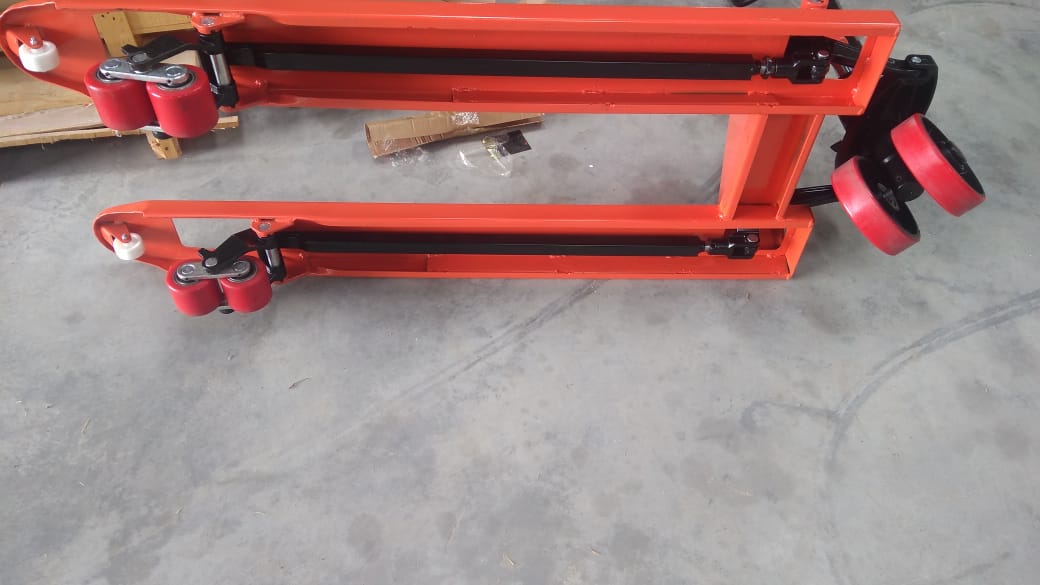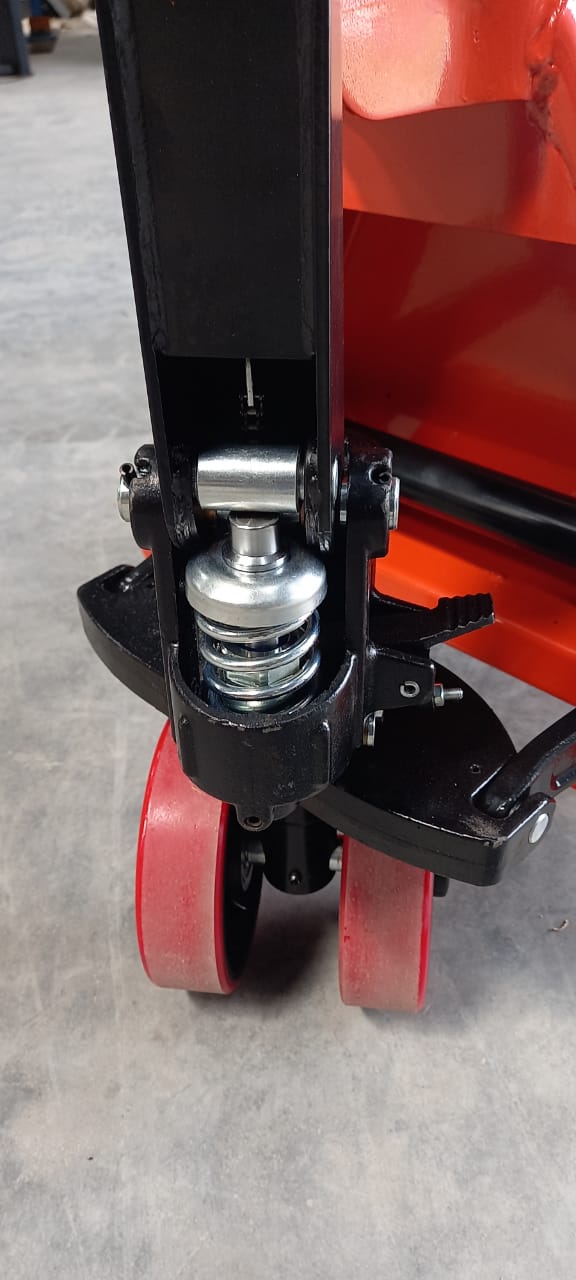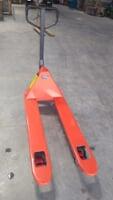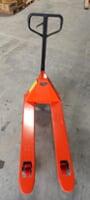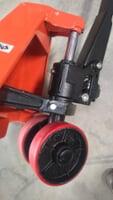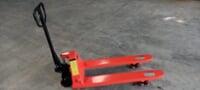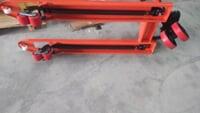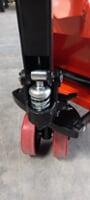 Features
A wide range of pallet trucks ideal for a variety of manual transport task.

The unique structural design of key components has a strong insular impact, and aim to achieve of maximum durability

Maintenance free hydraulic system.
Specifications:
Capacity – 2500KG

Min.fork Height – 85mm

Max.fork Height – 200mm

Steering Wheel – 200*50mm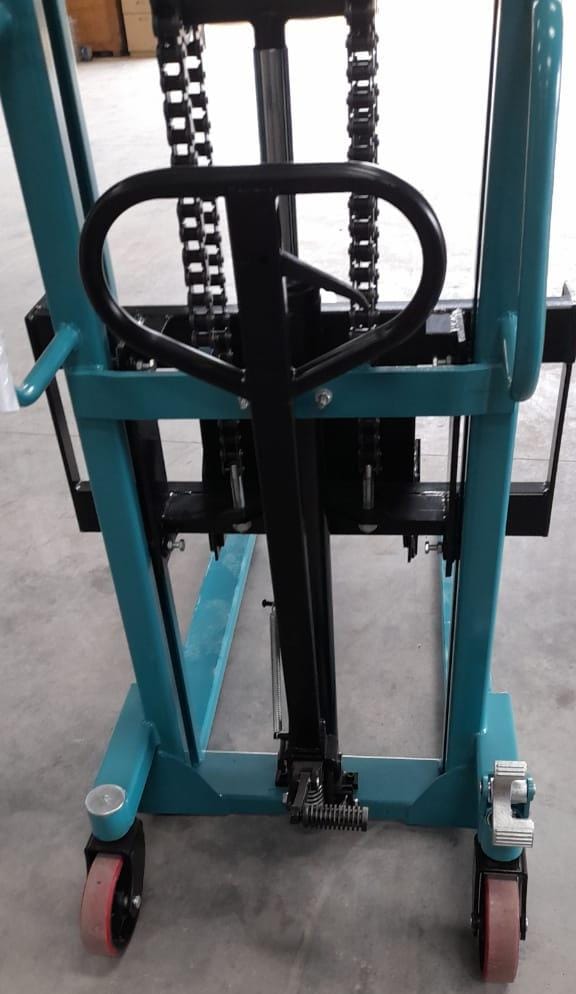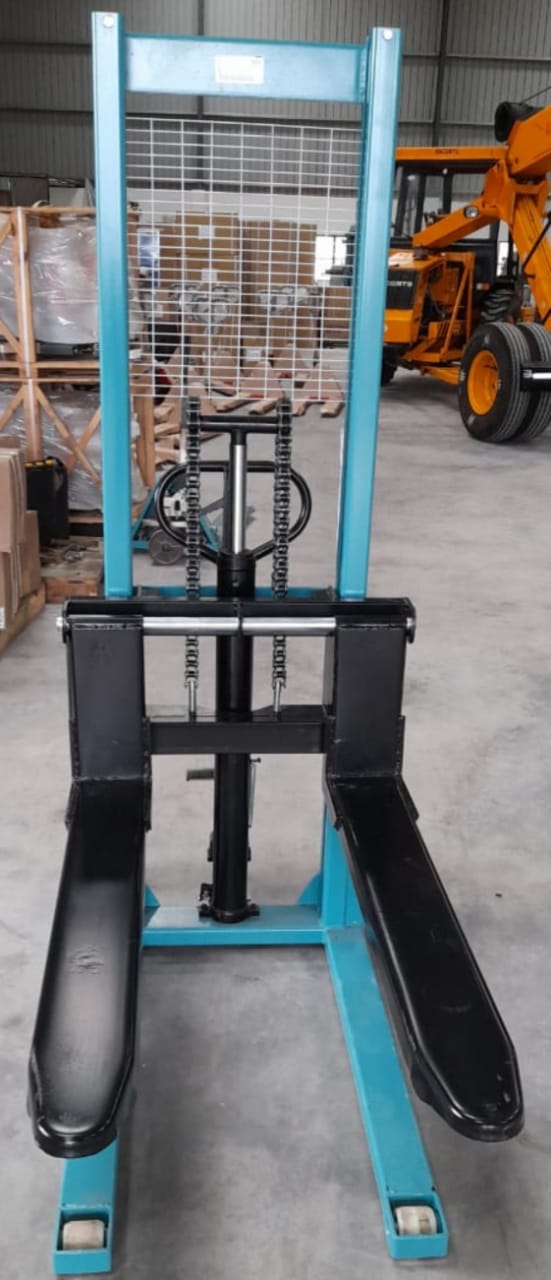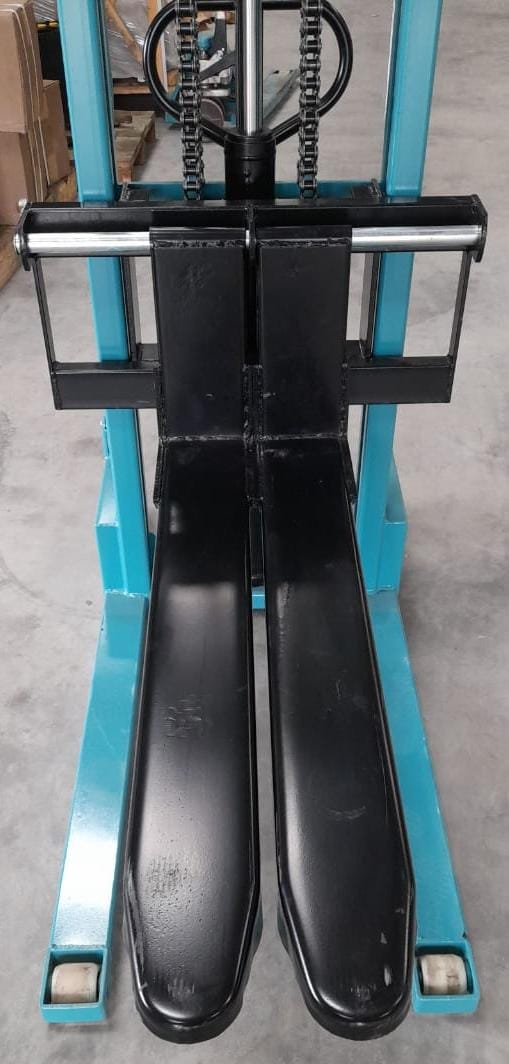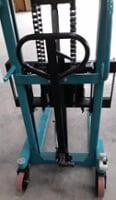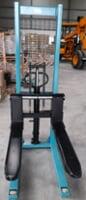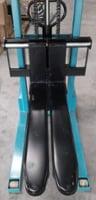 Features
For narrow aisles and confined areas, comes with fixed legs for open pallets and skids only.

Features fold-away hydraulic foot pump for raising loads.

Two-swivel and two rigid casters provide four-wheel support for heavy loads.

Adjustable Width of Carrying legs
Specifications:
Lifting Capacity – 1500KG

Lifting Height – 1600mm

Height of Fork – 80mm

Fork Length – 1150mm
Features
Ergonomic lifts, transport and place poly, steel or fiber drums on or off pallets. A spring-load clamp securely holds any rimmed drum.

The swivel steering wheels are for easy positioning and roller bearing load wheels are for maximum stability.

The drum picker is used for moving open or closed drums, full of oil or other fluids.
Features
Capacity: Upto 1000 Kgs

Foot pedal operated hydraulic lifter

Steel construction with a chrome-plated handle

Table Truck is made of high-strength steel.

The design structure is a reasonable, safe and stable and reliable, built-in safety valve, sealed cylinder, manual control hydraulic system movements.

Easy to operate simple. With a guide wheel to save the physical strength of the operator, and can protect the wheel and tray load wheel
HYDRAULIC LIFTING TABLE TRUCK
Features
Capacity: 500 – 1000 Kgs

Foot pedal operated hydraulic lifter

Steel construction with a chrome-plated handle

Table Truck is made of high-strength steel.

The design structure is a reasonable, safe and stable and reliable, built-in safety valve, sealed cylinder, manual control hydraulic system movements.

Easy to operate simple. With a guide wheel to save the physical strength of the operator, and can protect the wheel and tray load wheel